What did you all think of Annette's Criss Cross card last week - wasn't it fab!
Fantastic to see so many of you joining in and making one too...
Have you checked out if you're one of our winners yet?
Tipper Week
That means no tutorial just LOADS of Top Tips - and we all love a Top Tip or 2 don't we :)
We still have a theme to go along with any projects you might want to enter and it is
'T'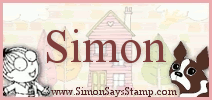 and finally a new sponsor joining us
How awesome are those prizes!
A

T

eddy with a

T

rio of Butterflies and a

T

ransparent flower!
I'm not going to share my tip with you tho ;)
Don't forget to add your Top Tips when you upload your T projects - but you don't have to make a project to leave a tip!
Write 'TIP' after your name to be in the running for the Top Tippers prize!
Some challenges I'd like to enter my card into...
Craft-Room Challenge - Summer-time Birthdays