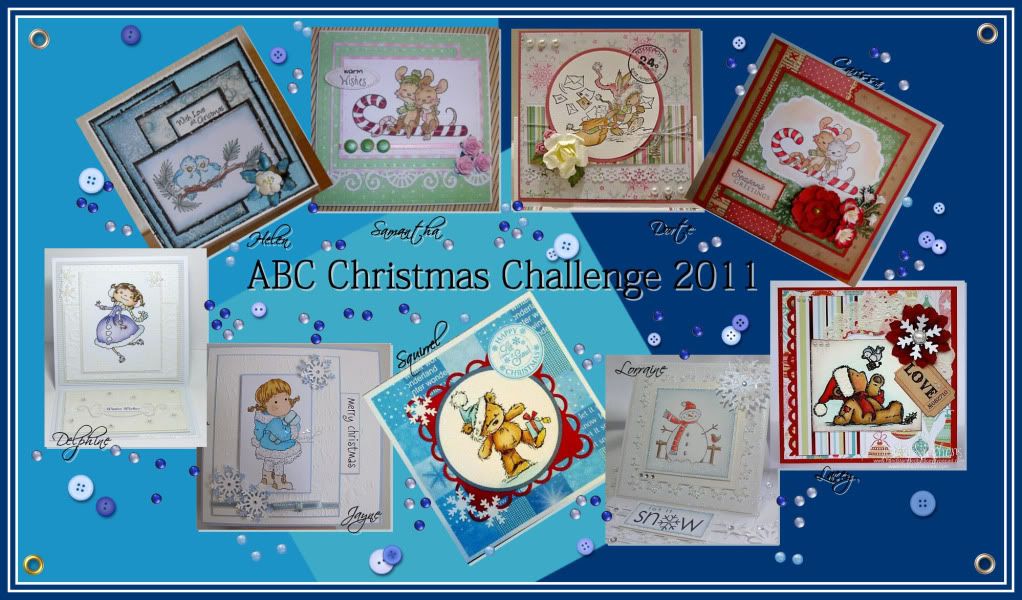 Welcome to another ABC Christmas Challenge.
Thanks for all of those entries last week - over 200 - wow! How much 'Unused Stash' did you manage to get through!!!!
Huge thanks to each and everyone of you who joined in - have you checked out the winner yet?
This fortnight's Challenge is...
V for ..............Vintage
Our fab sponsors for this challenge ...
£10 voucher to spend in store.
I actually found this rather hard this time!
I binned x2 cards in one day and then decided to try something completely different - and these evolved!
I found these nice chunky pegs stashed in my Christmas box - I obviously put them there for something but can't remember what!
I used UHU to fix Basic Grey Eskimo Kisses paper to both sides of the pegs. Once that dried I cut around them with a craft knife and sanded the edges. I then added some Antique Linen TH ink to the edges too.
I then decorated each peg with a charm/brad/leaf etc!
I'm not really sure what I will use these for but I'm sure I'll hang something up with them - even if it is the tea-towles!!!
I really look forward to seeing your Vintage Christmas cards this time - After my disasters with this challenge I need the inspiration :)